About Us
San Francisco CrossFit
1162A Gorgas Avenue, The Presidio
San Francisco, CA 94129
4159377323
info@sanfranciscocrossfit.com
Staff List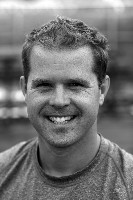 Coach Kelly Starrett founded San Francisco CrossFit with his wife and fellow athlete Juliet. Since opening its doors in 2005 as one of the first 50 CrossFit Affiliates, this athletic training center has become the prime coaching resource for reigning Olympians, national and world champions, tri-athletes, runners, and recreational athletes alike. Kelly's focused coaching and warm personality brings his professional training as a strength coach and a doctor of physical therapy to life for brilliant coaching in a positive environment. Kelly is an inspiration to nearly everyone he meets, causing even superior athletes to re-examine their physical capacities and reach higher levels, and motivating beginners to believe in their natural ability to excel.Kelly received his Doctor of Physical Therapy in 2007 from Samuel Merritt College in Oakland, California. Before starting his own physical therapy practice at San Francisco CrossFit, he practiced performance-based physical therapy at the world-renowned Stone Clinic. In current practice, Kelly continues to focus on performance-based Orthopedic Sports Medicine with an emphasis on returning athletes to elite level sport and performance. His clients see exceptional results from his progressive blend of manual physical therapy and strength training. Kelly's clients have included Olympic gold-medalists, world-class extreme skiers and X-Games medalists, dancers with Smuin, San Francisco, and Sacramento Ballet Companies, military personnel, and competitive age-division athletes.Kelly has also served as the strength and conditioning coach for the Marin Rowing Association high school rowing program where he helped lead the varsity girls to a national title in 2008. He is also proud to have served as strength coach to reigning rowing Olympic gold medalist Erin Cafaro, in preparation for her success in the 2008 Beijing Olympiad.Kelly's background as an athlete and coach includes paddling whitewater slalom canoe on the US Canoe and Kayak Teams, and leading the Men's Whitewater Rafting Team to two national titles and competition in two World Championships. In his free time Kelly enjoys spending time with his two daughters, Georgia and Caroline, surfing, paddling, Olympic lifting, and dancing.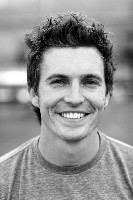 Born in the U.S. to Swedish parents and growing up in Spain , Carl Paoli learned from an early age how to be other people conscious. As a child, Carl's passion for physical activity and desire for sport lead him to delve into the worlds of any different sports such as snow boarding, skiing, wake boarding, water skiing, karate, and the like. It was his love for gymnastics, however, that would most greatly shape his definition of hard work and determination.Carl was an elite gymnast in Spain where he trained and competed for over fifteen years. Throughout his gymnastics career he received many accolades including a National Gold Medal for Vault. Carl studied Environmental Science at Universidad Miguel Hernandez and specialized in Genetic Engineering and Coral Reef Ecology. After university, Carl returned to the U.S. to pursue his career in marine biology.Never far from his mind was his appreciation for sport and fitness. He reentered the world of gymnastics in 2004 in San Francisco, where he now lives and works as a Strength and Conditioning Coach and runs his own practice called Naka Athletics, which specializes in all level physical preparation and representation of action sports athletes.www.nakaathletics.comSchool is never out for Carl as he has many certifications surrounding health and fitness and is in continuous collaboration with several international athletic programs. He takes his athletes and clients seriously, but not himself. It is his consistency in his business, personal and family life that allows him to continue the pursuit for success.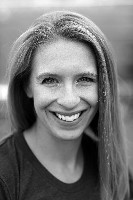 Corrine's path toward fitness may sound familiar. She participated in sports (track and cross country) during school. Afterwards, Corrine would typically run 3-6 miles/day or glide away on the elliptical machine, with the occasional weightlifting day. Years went by and she still felt that, after all those hours of hard work, her fitness level wasn't reflecting her efforts. She wasn't seeing any results. Working out was a daily chore.Then in October 2007, Corrine was introduced to CrossFit and the results began to flood in. With CrossFit's approach of making each workout uniquely varied and randomized, working out had become fun again. But what Corrine found most surprising about discovering CrossFit was that the physical results, as amazing as they were, were only part of the package. Fellow athletes and coaches forged bonds through their daily efforts, struggles, failures and triumphs. Corrine realized she was participating in something more meaningful and more important than a fitness regime. With this realization, Corrine decided to put her law career on the sidelines (she passed the February 2008 California Bar Exam!) and focus on pursuing her career as a CrossFit Trainer.As a CrossFit Level I Certified Personal Trainer, Corrine is dedicated to giving others the opportunity to find what she discovered at San Francisco CrosSFit: a sense of well-being that can only come from finding true life-sustaining fitness and community. Corrine is available for personalized training as well as small group training including a Women's-Only Group class.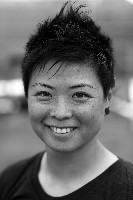 CrossFit Certifications:CrossFit Level 1CrossFit Basic BarbellCrossFit Olympic WeightliftingCrossFit GymnasticsCrossFit NutritionMemberships and Affiliations:National Academy of Sports Medicine (NASM)International Sports Science Association (ISSA)USAW Level 1 Sports Performance Coach CertifiedDiane joins San Francisco CrossFit with over a decade of professional training experience. She has had the opportunity to work with athletes arriving from all different walks of life ranging from professional desk-jockeys, athletes of various sports, pre and post-natal women, individuals within special populations, kids and teenagers, other personal trainers, members of various law enforcement agencies, and much more. Of the many facets of CrossFit, one of the most attractive appeals for Diane is its accessibility in programming for the general population. Diane makes working out an enjoyable process through the progressive development of both simple and complex skill sets, allowing participants to stay engaged while their fitness improves.Diane's current sporting achievements include being an Olympic style weightlifter competing on both a local and national level, while her more recreational sports involve snowboarding and playing a mean game of badminton.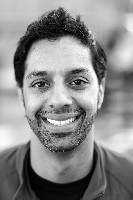 Combining his unfaltering positive attitude, an infinite amount of energy and an infectious personality, Roop began to inspire others to fulfill a mutual desire to be fit, athletic and live the healthiest lifestyle possible well before joining the ranks of MobilityWOD and San Francisco Crossfit. Roop's genuine care about individual needs is apparent in his specifically tailored training programs as he goes beyond the confinements of the gym/weight room and reaches out to better each person in all aspects of life, from the physical, to the nutritional, mental and emotional.
Roop received his Doctorate in Physical Therapy from Samuel Merritt University in Oakland, California. Roop's focus is to use manual therapy in conjunction with dynamic strength training to get athletes on to the path of elite level performance. Through his knowledge of how the body biomechanically functions, Roop is able to use movement as a diagnostic tool to limit the risk of a sports related injury even before the first signs of pain or discomfort. Roop's clients have included both chronic and acute pain sufferers, those suffering from traumatic debilitating injuries, in addition to high level athletes. His clients have seen remarkable reduction in pain as well as improvement in overall performance in a matter of a few sessions. His belief that pain should not limit your ability to do anything you want to do and his motivational tactics has helped many athletes reach goals they never thought were possible.
Roop's current CrossFit certifications include: Level I, Olympic Lifting, Powerlifting, Endurance, and Football. Having a "I want to know more" mindset, Roop is constantly increasing his knowledgebase through many CrossFit certifications, continual collaboration with coaches around the world, as well as reading everything he can get his hands on.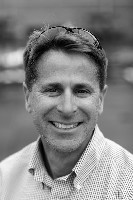 Robert Tuller is a native of San Francisco where he lives with his wife and two strong boys. He is a graduate of the University of California, Berkeley; and the French Culinary Institute, New York City. In 1989, before serving in the U.S. Navy, he entered his first triathlon, The World's Toughest Triathlon, and his first ultra-marathon, The Quadruple Dipsea (7 finishes). He has since built an athletic resume that includes over 25 100-mile trail ultra-marathons. His favorite ultra is the Wasatch Front 100, from which he has earned 10 finisher's buckles. He also holds numerous buckles from The Western States 100, Leadville Trail 100, Angeles Crest 100, Vermont 100, and Old Dominion 100; and has been awarded the two coveted ultra-marathoning awards: The Grand Slam and The Last Great Race. In 1991 he completed The Star Spangled Banner Relay across the United States and also finished The Badwater 146. In 2008 Robert's passion for his sport and his desire to continue competing led him to CrossFit. There he learned that proper strength training, optimum nutrition, and a positive attitude pay dividends toward a lasting athletic career, even into middle age. Since then–under the mentorship of Brian Mackenzie and Kelly Starrett–Robert has completed the following certifications: CrossFit Level I, Nutrition, Endurance, and USA Weightlifting Sports Performance. He joins SFCF as the Running and Endurance Coach; his specialties include running physiology and technique, nutrition counseling, and strength and conditioning programming for running performance. His CrossFit training and life experience help him coach athletes who want to perfect their running technique, become stronger for a particular sport, or reach their goals for a specific race, speed, or distance. Robert enjoys the sense of camaraderie and family he's found at San Francisco CrossFit and takes great pride in serving with this elite group of coaches. He is available for private or small group coaching with an emphasis on running and endurance conditioning utilizing CrossFit Endurance style programming.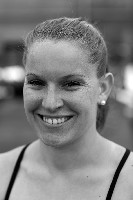 Tonya's fun-loving attitude and fantastic sense of humor make her a natural teacher of both children and adults. As a coach, she is warm, consistent, and goal-oriented. She has the keen ability to identify the potential in her students and athletes, and strives to inspire them to achieve it. While coaching gymnastics for the past 9 years has been amazingly satisfying for Tonya, in 2009 she sought out a new challenge. Tonya pursued a position teaching children with emotional disturbance at an elementary school in San Francisco. Tonya developed an immediate affinity for these students and became extremely interested in helping them to achieve healthy and happy lives. This population of students presented Tonya with a new set of challenges- understanding of a variety of learning styles and a great deal of structure, patience, and personal attention. Tonya has been extremely successful in catering to her students' needs, as she teaches them both academics and physical education. Last year, she began using CrossFit to train them for the San Francisco Unified School District's Special Olympics, with fantastic results. As a coach, Tonya emphasizes strength and conditioning in addition to team-work, leadership, and self-discipline. Tonya has been able to help the students to improve their fitness levels while having fun and discovering confidence in themselves. Tonya came to CrossFit after a lifelong interest in movement. Growing up in Fresno, Tonya trained and competed in gymnastics as a child. Tonya then attended San Francisco State University, where she earned a B.S. in Kinesiology with an emphasis in Physical Education. Thus CrossFit was a natural attraction. Tonya has earned both her Level 1 CrossFit certification and CrossFit Kids certification, and believes strongly in the importance of the development of physical strength and human movement. Always interested in discussing health and fitness, Tonya is an excellent coach who cares deeply about people and works hard to help those around her to improve their lives, as long as it doesn't involve divulging her winning backgammon strategy.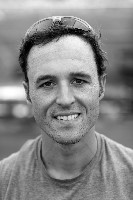 Nate joins San Francisco CrossFit with a background in endurance athletics and strength training. He trains athletes of varying abilities, with the purpose and ambition to get athletes to move better, to successfully recognize and cope with injury, and to ultimately reach their athletic goals.Nate was introduced to CrossFit in the fall of 2008 after a season ending injury. While working with mentors Alex Margolin of CrossFit5B in Sun Valley and Kelly Starret of San Francisco CrossFit, he realized the necessity of strength training, not only for its performance-boosting benefits, but also for its injury-prevention benefits.Nate currently finds himself guiding endurance athletes through this "constantly varied functional movements" program with an emphasis on proper body mechanics first and intensity second.Coaching highlights include Boston Marathon qualification for a new runner and mother of two on the CrossFit Endurance model. Yet another of Nate's formerly injured athletes competed in the North Face Endurance Challenge after knee pain kept her off her feet for one and a half years. Nate's other triathletes have earned numerous age group podium positions, overall amateur podium positions, World Championship 70.3 qualifications, and elite license qualifications.As a CrossFit-powered triathlete himself, race highlights include placing 5th overall amateur in the Vineman 70.3 and placing 5th overall at the Nation's Triathlon, in Washington DC (notable as the largest Olympic distance race in the US with 5200 participants). Nate now aims for his elite license to compete professionally in the upcoming seasons.Additionally, his resume includes three ironman finishes, multiple marathons and one ultra marathon, qualification to the Ironman World Championships in Kona, and qualification to the Ironman 70.3 World Championships in Clearwater.
It seems that Maggie has been exercising all her life. Born in Michigan, but raised in Southern California, Maggie has almost spent every day of her life outdoors. Whether it was running, playing soccer, swimming, competing in triathlons or splashing around in the ocean, she has led a very active life…Maggie first became introduced to Crossfit in 2009 and instantly knew that it was love at first workout. Since then she has been very active in learning as much as she can from all of the great mentors that surround her. She has completed her Crossfit Level One Certification, Crossfit Coaches Prep Course and attended Mobility Certification and Endurance Seminars. Maggie's goal is to share her passion for health and wellness to all, and to ultimately help people have a better life.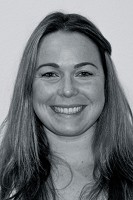 Karla graduated from Humboldt State University with a degree in Kinesiology ( Pre-Physical Therapy). After graduating, Karla decided to move to Hawaii and pursue a massage therapy program. In 2008, Karla left Hawaii and moved to San Francisco. While living in San Francisco, Karla established herself as a highly respected, knowledgable, and experienced body worker. Karla's reputation has drawn clients from the professional athlete to the massage junkie. Being a CrossFit athlete herself, Karla understands the quality ofmovement, training regimen, and suffering that many of her clients experience. Karla brings her intuition, knowledge of anatomy, and compassion to the table. Her body work manipulates the soft tissue, helping to restore the sliding surfaces and ungluing your junk. This will improve range of motion, injury prevention, and allow you to keep hitting new PR's!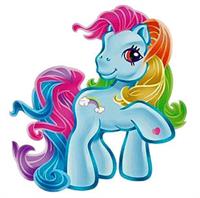 Kristin brings to the table a diverse athletic experience which she draws from to address athlete needs. Kristin started ballet classes when she was 5 years old, competing in team and individual dance competitions at local and national levels through high school. In college she joined the university judo team, earned her black belt while studying in Japan, and also competed nationally. It was during her time as a judo player that Kristin was introduced to CrossFit and credits CrossFit conditioning to helping her achieve a second place finish at USA Judo National Collegiates in 2005. After moving to California and trying her hand at the Napa Valley Marathon, Kristin thumbed her nose at endurance running and started competing in Olympic weightlifting, placing third at the USA Weightlifting American Open in 2010 and third at the USA Weightlifting National Championships in 2011. Kristin also dables in capoeira, pole dancing, powerlifting, and static trapeze. Kristin's coaching goals include giving people the strength, power, coordination and confidence to attack any physical challenge, succeed, and have fun doing it. She believes that the body was meant to move in many different ways and that we are meant to find joy in discovering new ways of moving. Education:B.S. in Genetics, Texas A&M UniversityM.S. in Medical Sciences, Texas A&M Health Science CenterCertifications:CrossFit level one coachNational Strength and Conditioning Association - Certified Strength and Conditioning SpecialistUSA Weightlifting Sports Performance Coach
Patrick was born and raised in Pittsburgh, Pennsylvania and moved to San Francisco after graduating from Dickinson College in Carlisle, Pennsylvania in 2006. He played many sports, but loved none so much as the game of lacrosse, whose speed and savagery left his 13 year old mind fixated on little else. His varsity lacrosse career continued through his freshman year of college, but feeling burnt out by the intensity of varsity athletics, he left the team to find a new outlet. At the prompting of a close friend, he joined the local volunteer fire department which quickly left him hooked on the rush of running fire calls and being called to help people during their most dire moments.For the first time in his life, however, Patrick found himself unable to maintain his level of fitness. He quickly found himself unmotivated to stay fit without the drive of athletics, and worse yet, unable to perform the extremely demanding duties of a firefighter without being crushed under the physical stresses of the job. Finally in 2008, Patrick discovered San Francisco CrossFit and found himself motivated once again to push his levels of fitness to new heights and have fun while doing it. Now his goal is to bring the same sense of satisfaction and motivation to others that he felt after discovering SFCF.Patrick currently holds his CrossFit Level 1, CrossFit Olympic Weightlifting and USA Weightlifting Level 1 Sports Performance Coach's certifications and has attended the CrossFit Mobility and Naka Athletics Freestyle Connections seminars. He's California certified as an EMT-Basic, is a competitive Olympic weightlifter, and in his free time enjoys riding his bike around San Francisco and brewing delicious beer in his kitchen.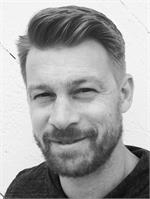 Sean is a Bay Area native, growing up in Santa Cruz. From a young age he has been active, participating in a wide variety of youth sports ranging from little league baseball to junior lifeguards. In high school Sean began to play rugby, which soon became his passion. Sean continued to play rugby after moving to Los Angeles where he attended Loyola Marymount University. Playing rugby in college allowed Sean to travel to several foreign countries including Argentina, Ireland, England and Wales. After graduation Sean continued to travel with the highlight being a year spent living in Australia. Sean began CrossFit in 2010 to improve his fitness for the upcoming rugby season. He quickly fell in love with CrossFit for its own sake. After a year as a member at his gym in Los Angeles he made the transition to coaching private clients as well as regular classes. Sean coached for 6 months before moving to San Francisco to attend graduate school at UCSF for physical therapy in June of 2011. Before the moving boxes had even been unpacked he made the trip down to Crissy Field to join San Francisco CrossFit, where he has been a member ever since. Sean is currently working toward his Doctorate of Physical Therapy at UCSF/ SFSU. He holds a CrossFit level one certification and a Mobility certification. Additionally Sean has received his Certified Strength and Conditioning Specialist (CSCS) through the NSCA. His strong belief is that movement is essential to quality of life, and that optimizing movement is the best way to improve health. Through his experience coaching, constant study of top thinkers on exercise, and knowledge of human anatomy Sean has developed a keen eye for human movement, and a boundless desire to share When not in class or at the gym Sean enjoys surfing, cheering on the Giants, and a nice hoppy IPA.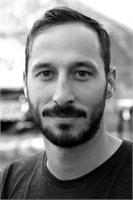 John is a long time CrossFitter and adventure athlete who passionately believes functional fitness is key to a positive and healthy lifestyle. John places high values on the community aspect of CrossFit and its ability to make elite training accessible to individuals at all levels. His goal is to inspire others to create positive change in their lives and in the lives of those around them. John is best known in the CrossFit community as a competitor and member of the winning team, the Modern Gypsies, on ABC television's adventure series Expedition Impossible. He holds a CrossFit L1 Certification, CrossFit Olympic Lifting Trainer Certification, CrossFit Movement and Mobility Trainer Certification, and has completed Carl Paoli's FreeStyle Connection Seminar. Before coming to San Francisco CrossFit, John trained with CJ Martin of CrossFit Invictus and two time games competitor Shana Alverson of CrossFit East Decatur. John has worked with Dr. Craig N. Piso, PhD and Dr. Mark A. Lowry, Ph.D., learning the keys to understanding and practicing mental toughness and teamwork and has trained with professional adventure racers and mountaineers. John grew up surfing on Pensacola Beach FL and fell in love with adventure sports at an early age. In 2006 while attending Florida State University he discovered CrossFit in the back room of the local climbing gym. After graduating with a degree in International Business, John spent four years living, traveling, volunteering and adventuring through over 30 countries. He was probably the first, and possibly the only, person to ever CrossFit in Cambodia. John returned to the United States to train with his team for Expedition Impossible and pursue his career as a strength and conditioning coach and athlete. In addition to being a San Francisco CrossFit Coach, John also works with the Modern Gypsies to complete philanthropic projects in developing countries.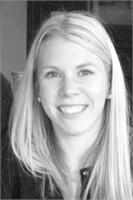 Courtney comes to San Francisco Crossfit with an extensive background in gymnastics, a sport she competed in from the time she learned to walk until college. Courtney's years of dedication paid off with an athletic scholarship to UCLA, where she went on to win the Pac 10 championship and a team NCAA championship.
After retiring from the sport she had dedicated her early life to, Courtney struggled for a few years to find something to challenge her both mentally and physically the way gymnastics had, until she discovered crossfit. It quickly became clear that San Francisco Crossfit was the place for her, and not just because it was somewhere that she could do spontaneous handstands without people looking at her funny. More importantly, crossfit allowed her to challenge her movement abilities and competitive drive, while also improving her health and self confidence.
Courtney has 8 years of experience coaching all types of people, from children learning how to walk across a balance beam, to athletes on the path to becoming professionals. As a former gymnast she brings a well-ingrained understanding and awareness of body mechanics, which makes her a natural at coaching not only gymnastics movements but all elements of crossfit. She is a valuable resource for crossfitters that specifically want to improve their gymnastics skills, but also has much to offer those looking to boost their general fitness. More broadly, Courtney wants to help all individuals realize their potential to move better and feel better doing so.
Currently, Courtney is training to be a competitive crossfit athlete with a goal of one day competing in the Crossfit Games. In her free time she enjoys spending time with her dogs, reading, trying out new restaurants, and eating cookies!
Certifications
- Level 1 Crossfit Traininer
- Crossfit Olympic Weightlifting
- Crossfit Strongman Course
- Naka Freestyle Seminar
- USA Gymnastics Instructor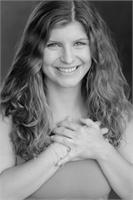 Debbie Steingesser is an accomplished yoga teacher, dancer, and athlete based in the San Francisco Bay Area. Common Ground Magazine recently named Debbie "An Exceptional Yoga Teacher" for her creative approach to Vinyasa Flow Yoga. She is known for her uplifting, playful, and challenging Vinyasa Flow classes supported by eclectic playlists. When she's not teaching, you can find Debbie practicing her handstands and lifting heavy weights at San Francisco Crossfit.
Debbie is a Yoga Alliance Experienced Registered Yoga Teacher at the 500-hour level and a Certified Level One Crossfit Trainer. She has completed trainings with Saul David Raye, Baron Baptiste, Seane Corn, Jai Uttal, Rod Stryker, Baxter Bell, and many more. Her yoga teaching is inspired by music, popular culture, and most recently, her study of movement and mobility with Kelly Starrett.
For more info on Debbie: www.debbiedancer.com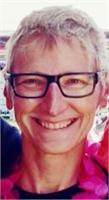 From the time she was a little girl growing up on the shores of the Black Sea in the Soviet Union, Elena has been an enthusiastic athlete and exuberant spirit. At a young age, her accomplishments in swimming lead her to a position in a Soviet swimming development program. For all of the upheavals in creating a new life in a new country, sports have been her constant pleasure and passion. She has a particular fondness for mountain biking, mountaineering, and skiing.
When Elena arrived in the United States 28-years-ago, she couldn't speak English. She worked as a janitor and a dishwasher and eventually earned a degree in political economies of industrial societies and held financial analyst jobs in the corporate world.
Elena found San Francisco CrossFit while researching treatments for pain and stiffness. Over the years, she'd been in car accidents, had several sports-related injuries, and spent years sitting behind a desk. Her search led her to Kelly's mobilitywod.com, where she discovered the tools and techniques to improve her range of motion and relieve pain. Thanks to the coaches of San Francisco Crossfit, Elena has her sights set on competing in CrossFit Masters.
Elena applies Kelly's Movement and Mobility System paired with Crossfit training to help her clients increase range of motion, build strength, develop new skills, and avoid injury. Whether her clients are new to exercise, getting back into shape, or already fit, Elena brings a passion and focus to tailoring her sessions to each client's unique set of abilities and goals.
Certifications:
Crossfit Level 1
Movement & Mobility Trainer Certificate
Crossfit Endurance Trainer Certificate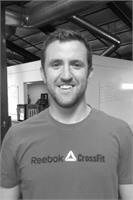 Ivan was born and raised in a small town just outside of Philadelphia, Pennsylvania. Being one of ten total children in an adoptive, tri-racial family has provided Ivan with a unique upbringing. Always having enough for two teams in the driveway, his love for athletics and movement started at a very young age. The sports that ultimately stuck were lacrosse and ice hockey, both of which he played at Muhlenberg College in Allentown, Pennsylvania. Bringing a positive attitude, Ivan thrives in group and team settings.
After graduating in 2010, Ivan coached lacrosse and ice hockey at his former high school but missed participating in athletics himself. CrossFit found him in the winter of 2011 and he was instantly hooked. Loving the idea of a group of people coming together to achieve a common goal, Ivan believes in CrossFit's ability to positively change lives. Having a desire to help facilitate these transformations, he went on to attain his CrossFit Level One trainer certification and began coaching at a local box in Pennsylvania.
After tragically losing his wife, Crista, to brain cancer, Ivan decided it was time to start the next chapter of his life in a new city. As a follower of both Kelly and Carl's videos online, he decided San Francisco was the place to do it. In August of 2012, with hopes of joining and ultimately coaching at San Francisco CrosSFit, Ivan made the move. Now you will find him around the gym, often wearing his matching grey shirt and shoes in honor of all of those affected by brain cancer. Ivan hopes to learn and grow as an athlete, coach and person as he continues to motivate others to do the same.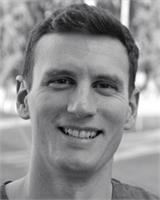 Danny Matta is a Coach, Physical Therapist and educator. He is the founder of Athletes' Potential, a Physical Therapy and Human Performance practice specializing in working with CrossFit and endurance athletes based out of Atlanta, Georgia.
Danny received his Doctorate of Physical Therapy from Baylor University in 2010. He is a board certified Orthopedic Clinical Specialist (OCS), Certified Strength and Conditioning Specialist (CSCS) and is a leader in the field of Performance Dry Needling for CrossFit athletes.
Kelly Starrett's revolutionary approach to resolving pain and improving performance has changed the way Danny has practiced since 2011. His passion for Movement and Mobility is infectious and he has the unique ability to take complex concepts and break the down to be easily understood by everyone.
Danny is currently a Captain in the United States Army and has been on active duty since 2007. He has had the distinct privilege of working with a range of soldiers from amputees learning how to walk again to the highest-level Special Operations soldiers getting ready for deployments. He most recently served with 2nd Brigade 25th Infantry Division at Schofield Barracks, Hawaii. He was the only direct access Physical Therapist responsible for management of injuries, injury prevention and human performance optimization for a Brigade of 4000 soldiers. This year Danny was asked to team up with Crossfit 808 as their competition team Physical Therapist during the 2013 Regionals and Games. Crossfit 808 went on to win the 2013 Norcal Regionals and place 21st in the Games.
In his free time Danny enjoys spending time with his wife Ashley, son Jack and daughter Maggie. He also enjoys CrossFit, surfing, paddle boarding, pick up basketball games and going to Braves games.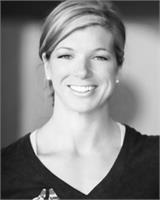 Theresa Larson is a Coach, Doctor of Physical Therapy, speaker, and author. She is the founder of Movement-Rx, a Human Performance, Physical Therapy, and Wellness practice in San Diego California.
Hell-bent on creating an environment where she could be free to treat and teach individuals in a way they deserved, Theresa broke free from the shackles of traditional physical therapy in early 2013. Through her practice and Mobility WOD seminars, she is now unleashing her passion for movement and life on those who are willing to listen.
Theresa became a physical therapist after serving as an engineer Officer in the United States Marine Corps and playing Division 1 and professional softball. Throughout her tactical and athletic career, she always felt there was a significant disconnect between strength and conditioning, medicine, and teaching proper movement. As an athlete, coach, and DPT, as well as sharing Kelly's performance based approach, she has found ways to re-connect that trinity for her clients.
She coaches and treats CrossFit athletes, weekend and wounded warriors, high school & collegiate athletes, and higher level adaptive athletes (those with amputations, traumatic brain injuries, chronic regional pain syndrome, congenital deformities, as well as common musculoskeletal diseases) in the performance environment.
Theresa combines her knowledge of strength and conditioning, manual therapy, soft tissue release techniques, joint mobilizations with movement, self mobilizations, and strategies on how to just kick butt at life in general to help individuals enjoy the process of achieving and completely surpassing their goals.